Hand-Crafted Flavors
Each bag or tin you purchase from us contains hand-crafted, flavored gourmet popcorn. Each day, our family-owned business creates fresh popcorn in all our most popular flavors, and we spend time in our kitchens creating new flavor combinations to keep you always coming back to see what's new. Our passion for great-tasting popcorn means you will never be dissatisfied with your popcorn order.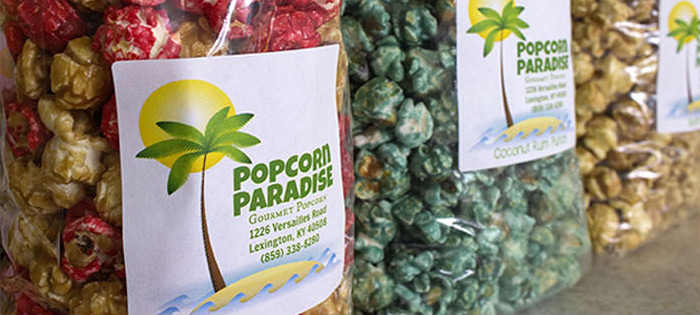 Visit Our Store
Tues-Sat 10am-6pm
Closed Sun-Mon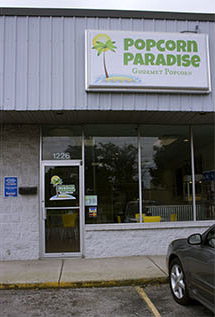 1226 Versailles Rd.
Lexington, KY 40508
859.338.8280
Made in Central Kentucky
All of our gourmet flavors are made in our store located in Lexington, Kentucky. Our Central Kentucky customers come in for a bag of our famous Bourbon Caramel and always leave with a another new flavor as well. Our other exclusive flavors include: Kentucky Mix, Wildcat Food, and Coconut Rum Punch.
Buy Today
Come on by or shop our online store to discover what Central Kentucky already knows — we have the best-tasting gourmet popcorn around! View our in-store bag sizes and prices for available options.
Perfect for Any Occasion
Our popcorn is great for weddings, corporate functions, baby showers, birthday parties, gifts, or just a delicious snack for yourself.